UECF_15_Anniversary
Souvenir
United Evangelical Christian Fellowship(UECF) is a Non Denominational Indian Christian Church started by Telugu Christians.
Address:

UECF
Reformed Church
150 Lake Avenue
Metuchen, NJ-08859

Email: info@uecf.net

Directions
Timings:
Sunday Worship: 5:30 PM
Sunday School: 5:30 PM
Bible Study: Every Month 2nd Friday at 8:00 PM
Women's Prayer Meeting: Every Month 4th Friday at 8:00 PM
Fellowship Snacks/ Meal follows the Sunday Service Fellowship Roster
Regular Old Age Home Visits and Outreach Tracts and Jesus Movie DVDs distribution on regular basis with prior notice in the Church
Holy Communion will be administered every month 4th Sunday


Jesus Telugu Movie
Jesus E
nglish Movie

Jesus Hindi Movie


Acharya R. R. K. Murthy Messages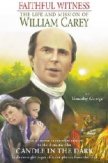 William_Carey(Telugu)


Bro. Harry Gomes Messages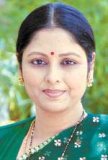 Mrs. Jaya Sudha Testimony
More Testimonies


Nagma's Living Testimony to the Everlasting God


Sis. Grace Tsappidi Books


Late Y. S. Jayamma Audio Biography
Biography in Pdf format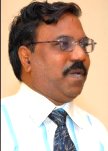 Dr. T. D. Prasanna Kumar messages


Telugu Passion of the Christ


Guns to Gospel - True story of Michael Vijaya Kumar


Bro. Santhavardhan's Testimony


Bro. Yesanna's Testimony


Anil Kant's Testimony


Sadhu Sundar Singh's life story


Bro. Bakht Singh- Life and Legacy


John_Bunyan - Piligrims Progress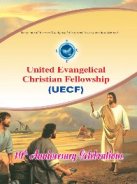 UECF Souvenir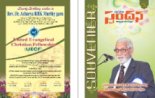 Spandana Special
December Spandana
November Spandana
October Spandana
OBITUARIES


Mr. Alfred Bhaskar
Mrs. Dayamani Kalyanapu Funeral
Late. Mrs. Mary Bethala
CSITCNY online Obituaries
Rev. Solomon Sowlollu
Dr. Kanthaiah Kuraguntla
Rev. G. John
United Evangelical Christian Fellowship (UECF), New Jersey, USA is a Non Denominational Indian Christian Church. We welcome everyone to come, worship and be Blessed!

UECF ministers to the spiritual needs within the congregation, the community and the world at large. We meet every Sunday evening at 5:30 PM for an inspiring Praise and Worship Service and sermons based on solid Biblical teachings with Holy Communion (on 4th Sunday of every month). We have adult Bible studies, Programs for Sunday school children and Youth. Our outreach work includes monthly old age home visits, gospel tract distribution and supporting various missions in India and other countries. UECF.NET is a popular Christian website and a gateway to Telugu, Kannada, Tamil, Malayalam, Gujarati, Hindi and English Christian Songs, Audio Bible in various languages, Daily Devotions and other use ful Bible resources.

Address: UECF(We worship at Reformed Church), 150 Lake Avenue, Metuchen, NJ-08840, USA Directions Email: info@uecf.net

UECF seeks to minister to spiritual and temporal needs within the congregation, the community, and the world at large, consistent with standards of biblical teaching.

Mothers Day Pictures
Newly Added Pictures Newly added Videos
Mrs. Jayasudha will share her testimony on Sunday, May 19th at 5:30 PM. Fellowship Sign-Up Sheet

Dr. Jayasudha Kapoor, the actress and producer, has been in the celluloid world for more than three decades. She first made her screen appearance through the Telugu film "Pandanti Kapuram" during the year 1972. In the glorious span of over three decades and more she acted in 275 Telugu and another 25 films in Malayalam, Tamil and Hindi languages. As a Producer, she has made Eight films, including seven Telugu and one Hindi: MERAPATISIRF MERAHAI – starring: Jeetendra & Rekha. Her Telugu films, as producer, have touched the family sentiments and they are still remembered. As an artiste of 300 films, Dr. Jayasudha Kapoor, Painted unforgettable impressions on the minds and hearts of Telugu Movie goers. She has a unique and respected place in every home. The roles she played cover everything. She is a true embodiment of Indian womanhood both on the Screen and off the screen. During her illustrious career in films, she received a number of awards for her acting skills and that includes :
• Nine Nandi's from Government of Andhra Pradesh
• Seven Filmfare awards
• Life time achievement from Indian Express
• ANR Life time award in 2008
• Has been conferred Doctorate from Ambedkar Open University on 24th Feb'09

Presently, in addition to being a popular film star still active on silver screen – she has founded and conducts a unique social service organization with love and devotion. In the name of "Shine Development Trust" aimed at well being and comfortable future of sick children – the society might have forgotten them – but nor Dr. Jayasudha Kapoor.

In a nutshell, Dr. Jayasudha Kapoor, has many bright personalities in her and an outstanding film artist she is committed and involved humanist for the prosperity of the world around her.
TV 9 UECF Christmas Celebration Coverage CHRISTMAS Pictures Watch Night Servie/ New Year Eve Pictures
UECF 15 Years Anniversary Celebrations Pictures UECF 15th Anniversary Souvenir 12/02/12 Pictures
Telugu Audio Bible Hindi Audio Bible Audio Bible in other Languages

AUDIO BURRA KATHALU

Yosebu Charitra Nanchariah, Kanaka Raju, Chinna Nanchariah
Daaveedu Charitra Nanchariah, Kanaka Raju, Chinna Nanchariah
Moshe Charitra Luke Babu Rao Master, Gorrela Ramu, Gorrela Krishna
Poola Gampa Luke Babu Rao Master, Gorrela Ramu, Gorrela Krishna
Samsonu Delilah B. Kanthamma, K. Nageswara Rao, K. Arjuna Rao
more>>

RealAudio is required to hear the audio on these pages, click the RealPlayer Logo to download your free copy of RealPlayer today.


UECF.NET is a popular Christian website and a gateway to Telugu Christian Songs, Andhra Christian Songs, Andhra Khristhava Keerthanalu, Indian, Hindi, Tamil, Malayalam, English Christian Audio Songs, Daily Devotions and other useful Bible resources.